Pascal Siakam Injury, NBA News: The shoulder injury that ended Toronto forward Pascal Siakam's season early will likely force him to miss the start of next season as well.
The Toronto Raptors said Friday that Siakam had surgery last week to repair a torn labrum in his left shoulder, with an expected recovery and recovery time of five months.
That timetable, if accurate, would mean Siakam can play again in early November about two weeks after the NBA plans to open the 2021-22 season.
Pascal Siakam Stats
Pascal Siakam was injured in a game on May 8 against Memphis, 2 days after he tied a career-best by scoring 44 points against Washington. The 2020 NBA All-Star missed Toronto's final four games because of the injury.
Siakam led the Raptors in scoring this season, averaging 21.4 points per game. He also led the Raptors in minutes (2,006) and games started (56).
Raptors forward Pascal Siakam has undergone surgery on his torn labrum. He's expected to miss five months. pic.twitter.com/sgwsXsEgz8

— Bleacher Report (@BleacherReport) June 11, 2021
The Raptors held Siakam out of the final four games of the regular season. He missed a total of 16 games during the 72-game schedule.
Per Shams Charania of The Athletic and Stadium, the 2021-22 NBA regular season is expected to begin on Oct. 19. That means Siakam could miss at least one month of games, depending on how well his rehab goes.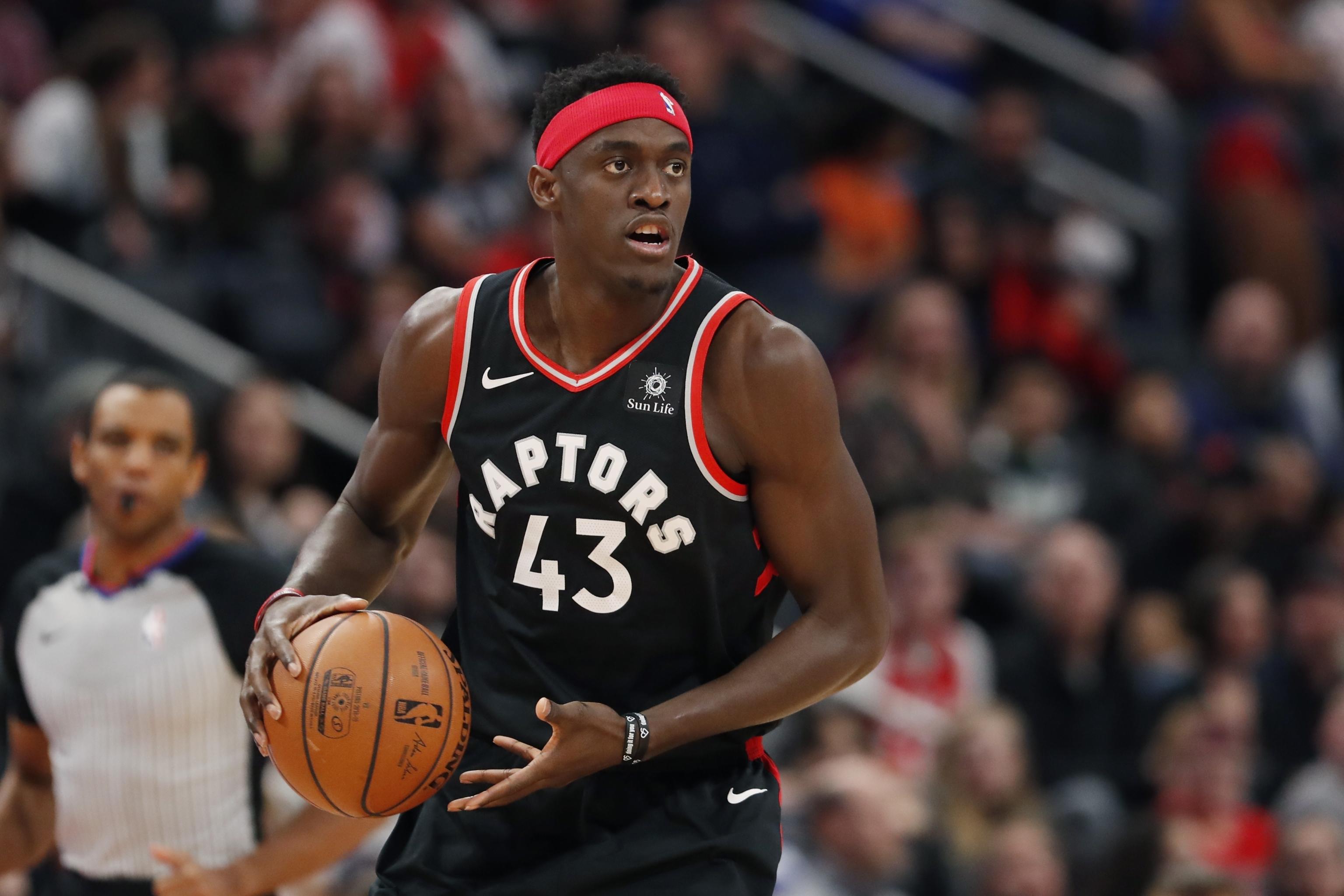 This is a significant offseason in Toronto with Kyle Lowry and Gary Trent Jr. among its important free agents. Siakam is an essential piece for the franchise, so probably starting next season without him could influence the front office's plans in free agency.
NBA Schedule 2021-22: Teams Receive New Dates as NBA Heads Back to Normal Oct-June Calender
NBA Schedule 2021-22: Key dates for the 2021-22 NBA season:
Sept. 28: Training camp starts
Oct. 19: Regular season starts
April 16: Playoffs start
June 2: Finals Game 1
June 19: Finals Game 7
June 23: 2022 NBA Draft