NBA Free Agency 2020: The NBA Free Agency 2020 started and has finished in a whirlwind. Just 2 days after the NBA Draft, over 100 NBA players have changed their teams now. The majority of top players have come off the free-agent board by signing with new players or re-signing with their current teams.
There were only four teams that had cap space to be major players in free agency. Of those teams, Atlanta Hawks and Charlotte Hornets have spent big money.
Detroit Pistons did most of their work via trade, as they rearranged players on and off the roster while adding some new players and accumulating future assets.
Perhaps most shocking of all was the New York Knicks displaying a newfound silence this offseason. New York signed a small number of players to short-term, highly reasonable contacts and have made a couple of small trades.
Also Read: Bam Adebayo comments on Giannis Antetokounmpo's future after signing a max $195m deal
Here are five of the best value contracts of the 2020 NBA free agency:
1. Christian Wood | Houston Rockets (via sign & trade) | 3 years, $41 million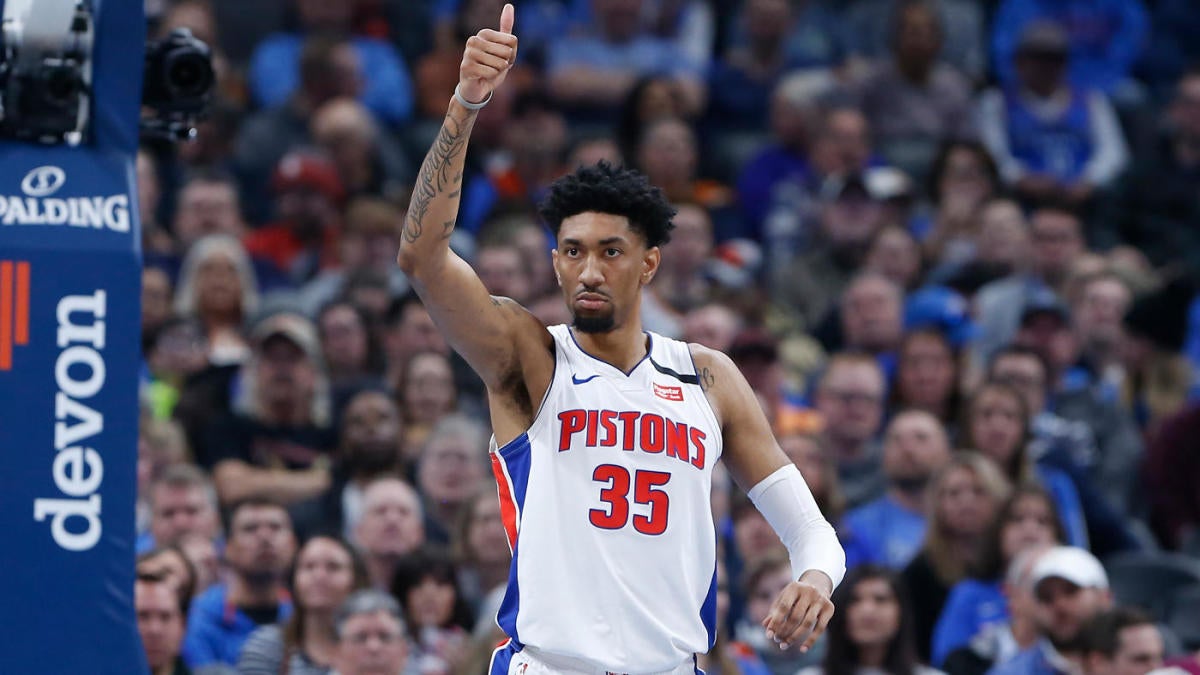 Christian Wood was one of the top-rated free agents available in the NBA Free Agency 2020. It was expected he would re-sign with the Detroit Pistons, but as his former team added Mason Plumlee and Jahlil Okafor, it was obvious that Wood was on his way out.
The Rockets jumped and got the best value in all of the free agency. Under $15 million annual value is a relative steal, he averaged 13.1 points, 6.3 rebounds, and 1.0 assists per contest.
Wood will likely start at the five for the Rockets and will provide inside/outside scoring and rebounding. He can also play some four when the team goes to bigger lineups.
2. Fred VanVleet | Toronto Raptors | 4 years, $85 million
VanVleet was the best point guard on the free-agent market this year. He also signed a deal with the Chinese brand Li-Ning as they made him the brand ambassador. He had some teams chasing him, but eventually, the Raptors brought back their former undrafted free agent.
The total value for VanVleet's deal is more than adequate. $21 million for a good starting point guard is the going rate, and now VanVleet is locked up as Kyle Lowry eventually ages out.
That allows Toronto to maximize cap space in the summer of 2021 when the free-agent class will be loaded with stars.
3. Bogdan Bogdanovic | Atlanta Hawks | 4 years, $72 million
When the rumor mill started, reports came out that Jrue Holiday and Bogdan Bogdanovic was headed to the Milwaukee Bucks.
Although, those rumors scattered days ahead of the negotiating period opening. That sent up red flags for the NBA league office as to possible tampering. The Hawks swooped in with an offer sheet of $72 million.
The Kings ultimately chose not to match, and let Bogdanovic go. Now, Atlanta has a tough-minded, scoring wing to go along with Trae Young in their backcourt for the next four years.
4. Jakob Poeltl | San Antonio Spurs | 3 years, $27 million
While everyone else was making big trades and handing out huge contracts, the Spurs went quietly about their business. Locking up Poeltl for $9 million a year is a comparative steal.
He averaged 5.6 points, 5.7 rebounds, and 1.8 assists in 66 games he played last season. This seems like LaMarcus Aldridge's last year in San Antonio.
That will free up the pivot for Poeltl to hold down. With a bigger role, Poeltl will be a nightly double-double threat and one of the league's better shot-blockers.
5. Jae Crowder | Phoenix Suns | 3 years, $30 million
The Miami Heat prioritized versatility for the summer of 2021. They did not give out any contracts, except Bam Adebayo's extension.
Crowder could have taken more money from Miami, but only for one season guaranteed, or he could leave for more stability elsewhere. Crowder chose stability and went to sign for the Phoenix Suns.
He averaged 10.5 points, 5.9 rebounds, and 2.5 assists last season.
Crowder will slide in as a starting forward, and if he's passed inability by one of the Suns' younger players, he'll become a top backup. For $10 million per season, that's a great value.
Also Read: Hassan Whiteside agrees to sign for Sacramento Kings