NBA Finals 2021: The league has named the 14 referees who will be allotted to the forthcoming NBA Finals between the Phoenix Suns and Milwaukee Bucks.
Scott Foster is the most experienced of the lot with 20 Finals games on his resume. Tony Brothers, James Capers, and Marc Davis are all entering their 10th career NBA Finals.
Courtney Kirkland, James Williams, and Sean Wright will be making their first trip to this round.
NBA Finals 2021: Chris Paul Jokes About Making 1st Career NBA Finals: 'It's Weird No Games Being On' 
"Being selected to work The Finals is the top honor for an NBA official," NBA President of League Operations Byron Spruell said in a statement. "This group of officials has earned the right to represent the NBA by way of their outstanding work during this year's playoffs."
Chris Paul redirected the end of his final three press conference questions tonight to the same stat: "11 games in a row." Paul's teams have lost 11 straight playoff games refereed by Scott Foster. pic.twitter.com/BvbZTGe3eX

— Anthony Slater (@anthonyVslater) May 28, 2021
NBA Finals MVP Odds 2021: Chris Paul in the driver seat, Giannis has the 3rd best odds
NBA Finals 2021 Predictions: Tough roads for both the teams
The Phoenix Suns faced a tough challenge entering the NBA Playoffs 2021. They faced the defending champions Los Angeles Lakers in the first round. However, with LeBron James and Anthony Davis injured, the Lakers were not at their best.
The Milwaukee Bucks did not have an easy road either. They faced the 2019-20 runners-up Miami Heat. Although, the Heat was nowhere as good as they were last season and the Bucks won the series 4-0.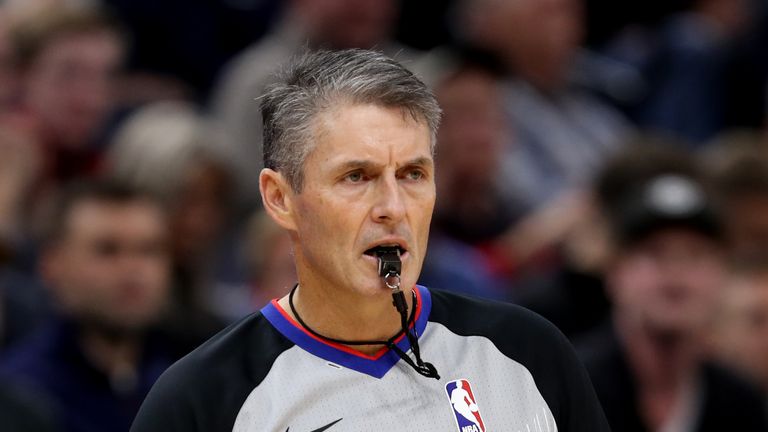 NBA faced a shortage of referees because of Covid-19 Contact Tracing earlier
Officiating has become one of the most significant stories of the 2020-21 NBA season, especially due to substantial part due to players and coaches displaying disappointment.
McCutchen told Holmes that the NBA has protection in place to guarantee top officials are prepared for the playoffs.
COVID-19 and injuries have been a major source of concern as the postseason draws near. Nearly every championship contender has had issues with either a COVID-19 outbreak or a serious injury to a star player this season.
NBA Finals 2021 Predictions: Phoenix Suns vs Milwaukee Bucks Predictions, Date, Time, Watch live stream