NBA: The Milwaukee Bucks have partnered with the Milwaukee Health Department to offer COVID-19 vaccines for fans attending an upcoming game.
Per an official release from the team, all fans aged 16 or older attending Sunday's game against the Brooklyn Nets can receive their first Pfizer vaccine shot.
"We strongly encourage everyone to get vaccinated and are pleased to team with the Milwaukee Health Department to give fans this easy and convenient opportunity," Bucks president Peter Feigin said. "This is a critical time for all of us to take the necessary step that will help return our lives to normal. Let's make this happen together."
Pretty cool: The Milwaukee Bucks are offering Pfizer COVID-19 vaccines to eligible fans 16+ who are attending the game against the Nets on Sunday (on ABC) at Fiserv Forum, the team says.

Bucks President Peter Feigin: "We strongly encourage everyone to get vaccinated…"

— Malika Andrews (@malika_andrews) April 27, 2021
Officials from the Milwaukee Health Department will be on-site to schedule the second dose of the vaccine for fans who participate.
Health officials will administer shots starting a 1 p.m. local time through the end of the game.
The Bucks received permission to begin hosting fans at Fiserv Forum beginning Feb. 16 with a 10 percent capacity limit. City health officials gave the go-ahead to increase fan capacity to 18 percent (3,280 fans) starting on March 20 against the San Antonio Spurs.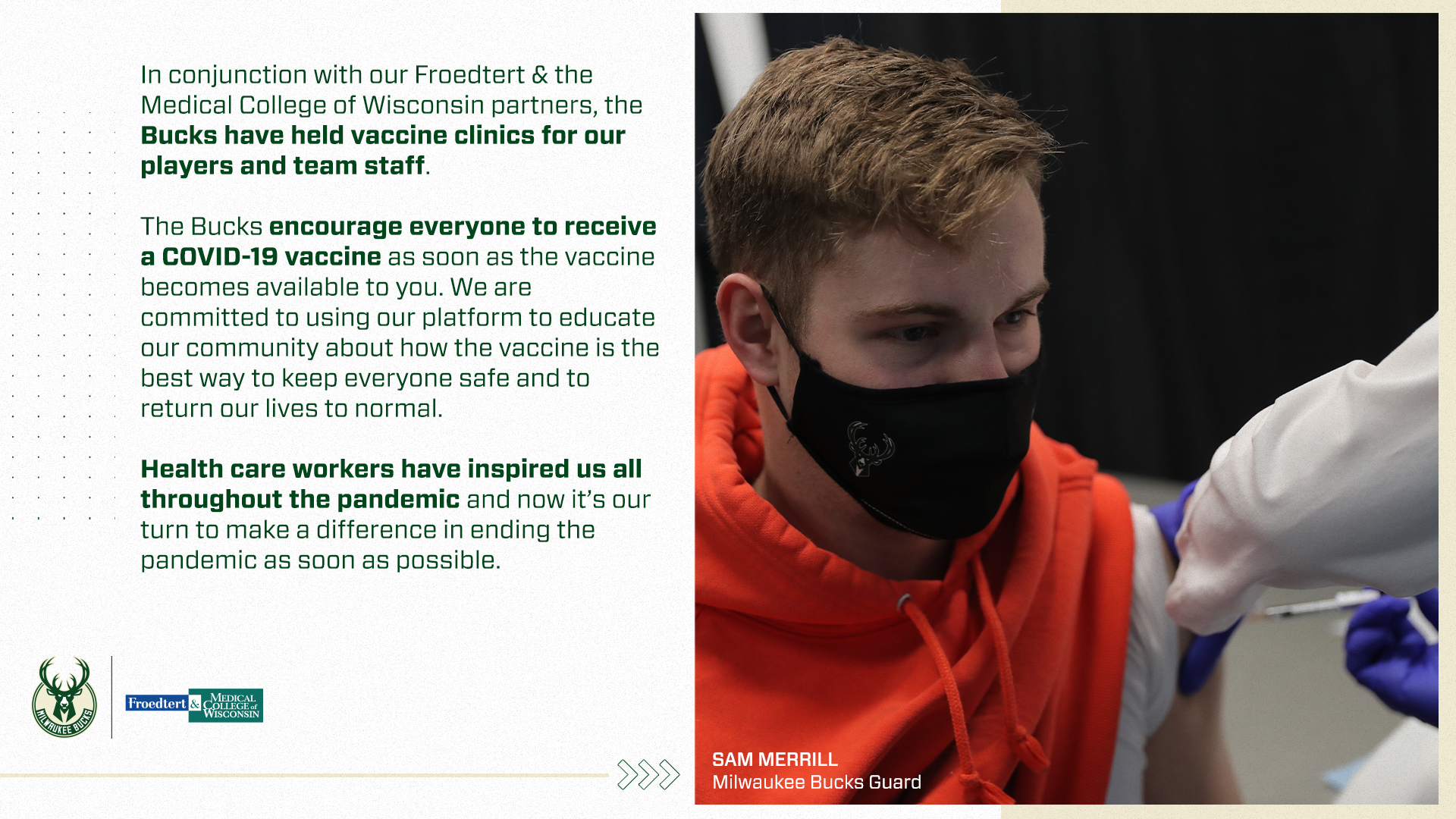 Golden State Warriors were ready to spend $30Mn+ to let the fans back in
The Golden State Warriors followed a similar protocol wherein the Warriors owner Joe Lacob has stated that they are prepared to spend upwards of $30 million on Covid-19 testing to bring back fans at a 50 percent capacity.
The three organizations- Mesa Biotech, Visby, and CUEHealth, have obtained FDA license, which Lacob said is a very important breakthrough in enabling them to meet the number of tests they will require.
Lacob said the plan has been in evolution since the NBA was shut down in March. The use of polymerase chain reaction (PCR) tests that can detect traces of Covid-19 in nasal or throat swabs within 15 minutes.
The Warriors are eager to speed up the return of results, but the tests are considerably more expensive than rapid antigen tests and are less readily available. Although Lacob is hanging onto the PCR tests, regardless of their costs, because they are 99 percent accurate in detecting Covid-19 even before someone is infectious.
NBA Faces Referee Shortage Because of Covid-19 Contact Tracing