ISL Season 8: We will keep improving and come back stronger, assures Odisha FC's Kino Garcia after 5-1 defeat against Jamshedpur FC
ISL Season 8: Odisha FC's season ended on the wrong note as they got battered by the high flying Jamshsedur FC 5-1…
ISL Season 8: Odisha FC's season ended on the wrong note as they got battered by the high flying Jamshsedur FC 5-1 to end their current Indian Super League campaign. A brace from Daniel Chima Chukwu and a goal each from Ritwik Das, Jordan Murray and Ishan Pandita meant Odisha were miles apart against their opponent on the night. Follow all the ISL 2021-22 Live Updates only on InsideSport. IN
Paul Ramgfangzauva did score a consolation which was almost saved by TP Rehenesh but his poor technique saw the ball trickle past the goal line as Owen Coyle rested Peter Hartley. Greg Stewart struck the post twice as he played a tremendous role in creating the chances.
A disappointing night.#OdishaFC #AmaTeamAmaGame #ANewDawn #JFCOFC pic.twitter.com/786RsPVJEt

— Odisha FC (@OdishaFC) March 4, 2022
Odisha FC's interim head coach Kino Garcia was disappointed with the result but hopeful that next season the Kalinga Warriors will show improvement just like they did this year from the season before. Reflecting on the game he said, "For us, it was really disappointing to finish the season like that. We made some changes but we expected to compete in a better way against Jamshedpur FC. In the second half, we started good 2-1 we had a clear chance to draw the game. Then we conceded the third goal and after that, we were with ten players. So, it was a tough game for us."
Also Read: SCEB vs BFC: SC East Bengal and Bengaluru FC faceoff in their penultimate battle with both sides hoping to end on a high
The Spanish tactician criticised Jonathas Christian's attitude and wanted him to be more patient with the referee. "Of course, he's professional, he knows that he cannot do that. He knew about the situation. Even a referee can make a mistake and you have to control yourself. You have to forget about these things. Because we cannot control the situation if the referee makes a mistake," Garcia replied when asked if Jonathas's red card was needless or not.
Odisha FC finished right at the bottom last season and they did a reasonable job in the offseason to bring together a fighting team that could have broken into the top four with a little more consistency. So a good overall growth from the Kalinga Warriors as they finish in the seventh position in the mid-table.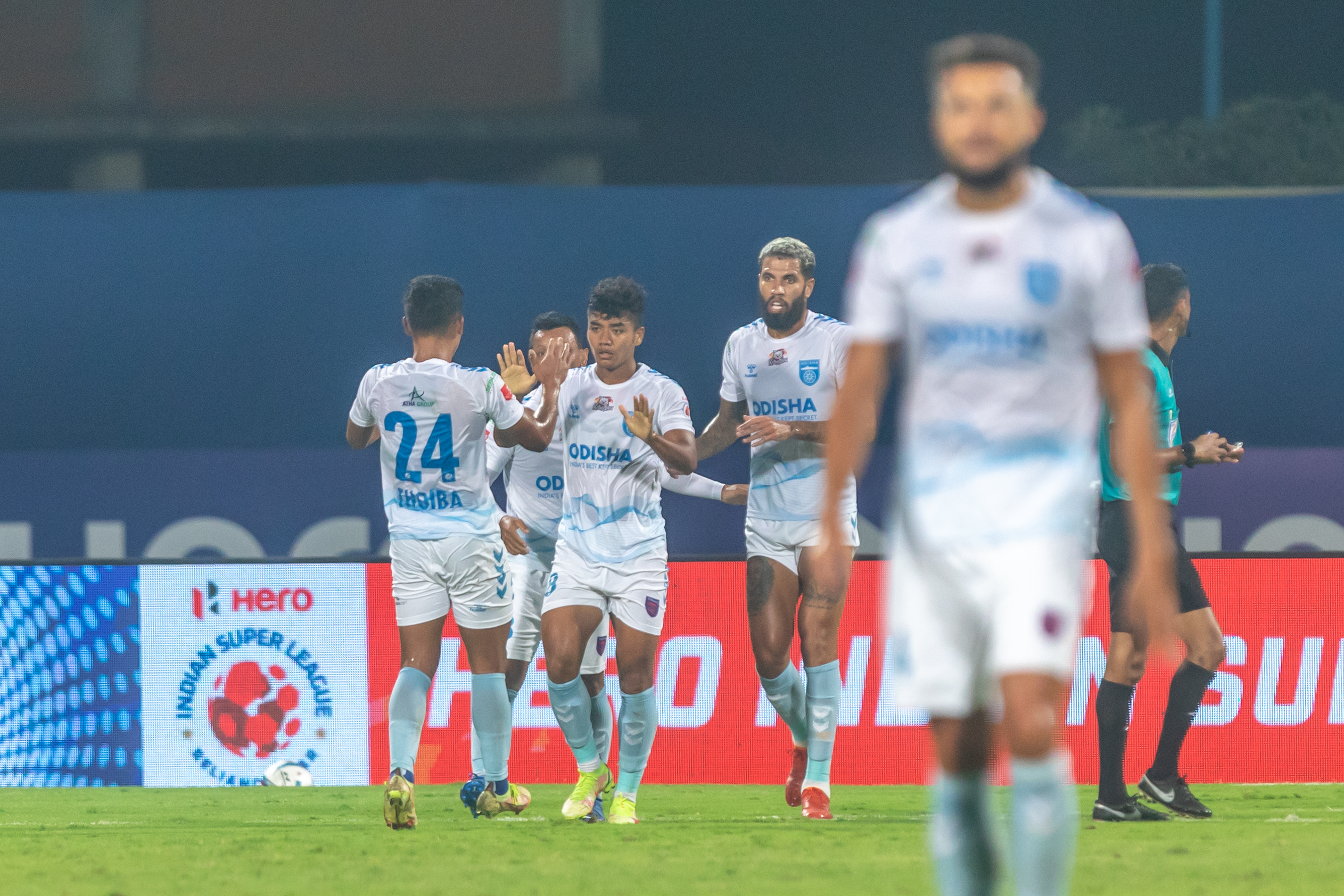 Speaking about the season gone by, Garcia was not that happy as he like others expected much more but is content with whatever they have achieved this season. "Our experience was really good. We expected to finish much higher in the points table. It's true that we improved from last season but we demand more from ourselves as a team. So, we have to keep improving and try to come back stronger," he added.
Lastly when asked about his contract situation and whether he is coming back to India as the Odisha FC coach next season or not, Garcia remained tight-lipped. But expressed how he wants to come back to India and conduct a proper pre-season before the league starts.
"We don't know yet. Of course, I would like to continue. Because I think that the team is not finished that we need to give more to the team. And of course, this result hurt us but we cannot lose the views of the progress of the team. I would like to come back to India. And i would like to start from the beginning with proper precision but is not the main thing right now," he concluded.