India's White-Ball Captain – Rohit Sharma T20 & ODI Captain? A very crucial selection committee is coming up next week. The Indian selectors will not only select India's team for the home series against New Zealand but is also likely to name Rohit Sharma as both ODI & T20 Captaincy going forward.
Virat Kohli has already resigned from India's T20 Captaincy and now in all likelihood his ODI captaincy is also set to be handed over to Rohit. InsideSport is learning from its sources in BCCI, that most of the senior members of the board are of the view that 'split captaincy for T20 & ODI won't work'
Selectors will mull over the issue as they will sit to select the team for the home series vs the Kiwis & India's new WHITE-BALL captain.
India vs New Zealand: Venkatesh Iyer, Ruturaj Gaikwad in reckoning as…
India's New T20 Captain: BCCI official confirms, 'Rohit Sharma will take over T20 captaincy…
IPL 2022: After RCB, Ravi Shastri gets offer from Ahemdabad franchise…
India's White-Ball Captain: Rohit Sharma set to be given both ODI & T20 Captaincy, selection committee meeting soon
India's White-Ball Captain – Rohit Sharma? It is worth noting that Kohli had only resigned from the T20 captaincy and is still India's ODI captain. But the performance of Indian team in the ongoing T20 World Cup has made the BCCI & selectors worried.
The 50 Over World Cup is scheduled to take place in India in 2023 & next T20 World Cup in Australia in 2022. The BCCI feels to have a different set of captains for both doesn't make any sense & is in favor of same captain for both ODI & T20 formats.
"3 Captains for 3 formats will create a lot of confusion. We want the flow of ideas & direction to be very smooth. We feel India should have the same ODI & T20 Captain & Rohit Sharma in the current scheme of things is the best choice. Selectors will take the final call in the next meeting. Whatever good is for the Indian cricket, the decision will be taken accordingly," declared one of the top BCCI officials.
"It's no secret who is going to take over. Rohit Sharma has been in the leadership group and will take over from Virat after T20 World Cup. An official announcement will be made after the World Cup," another BCCI official had told InsideSport two weeks back.
India's White-Ball Captain – When will be the new captain announced?
India begin their three-match T20I series after the T20 World Cup, on November 17 against New Zealand in Jaipur. Their next ODI series is scheduled in South Africa against the Proteas & that in all likelihood should be Rohit's 1st ODI series as India's captain.
90% of the team currently playing in T20 World Cup will be rested for the T20 Series against New Zealand. Should Rohit Sharma be rested or should he be straightway given the responsibility to lead India is the decision that will be taken only after a scheduled call with Rohit himself.
The view point of newly appointed coach Rahul Dravid will also be taken into the consideration.
New Zealand Tour to India: India will Kiwis in T20I on November 17 in Jaipur followed by T20Is on November 19 (Ranchi) and November 21 (Kolkata). The two Tests are from November 25-29 (Kanpur) and December 3-7 (Mumbai).
Rahul Dravid's 1st Series as India's Coach: Though Dravid travelled with Indian team to Sri Lanka for a T20 & ODI Series earlier this year, the series against New Zealand will be his first series officially as India's Coach.
India next captain: Virat Kohli vs Rohit Sharma captaincy records (T20Is):
| | | | | | |
| --- | --- | --- | --- | --- | --- |
| Captains | Matches | Won | Lost | Tied/NR | % |
| Virat Kohli | 45 | 27 | 14 | 2 | 65.11 |
| Rohit Sharma | 19 | 15 | 4 | 0 | 78.94 |
India T20 Captain: BCCI official confirms, 'Rohit Sharma will take over T20 captaincy from Virat Kohli, official announcement after World Cup'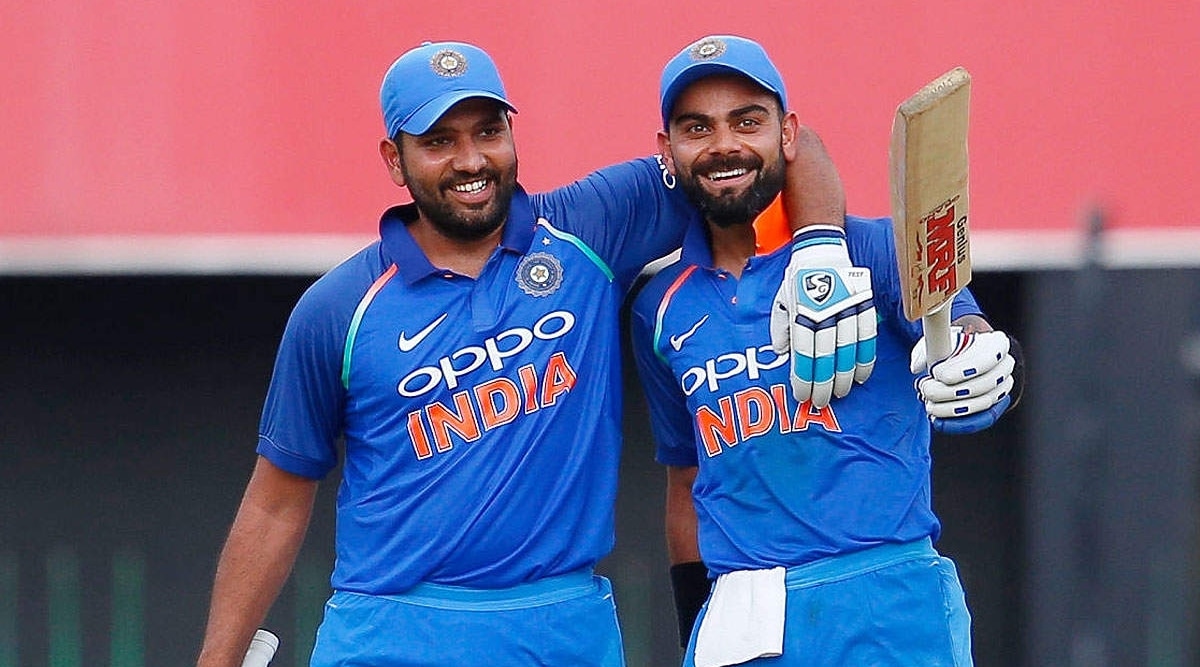 India next captain: Why is Rohit Sharma the perfect choice to take over captaincy?
Rohit Sharma has been a part of the decision-making team since he was named vice-captain.
In fact, Virat Kohli informed Rohit Sharma first about stepping down as the T20I captain.
Rohit Sharma is IPL's most successful captain winning five titles with a winning percentage of 59.68.
He has also led India in 19 matches, winning 15 of them with a percentage of 78.94.