England Euro 2020: English stars to get £300,000 bonuses as FA set to repay £175m Government loan- The FA is set to reimburse the full £175million government Covid loan which means that the English stars that reached the finals of the Euro 2020 will get their bonuses. The Football Association was forced to have that money in hand in the name of emergency funding last December to keep up with the health and safety protocols when the tournament was being played during the pandemic.
Euro 2020 English stars to get bonuses as FA set to repay £175m Government loan
All the players and staff have yet to receive any money from the FA for their performances in the tournament.
This amount is believed to be in the region of £300,000 outstanding per man.
England Euro 2020- The figure is made up of a pre-agreed contract which marked the FA keep 60 percent of the prize money for the Euros with the rest being scattered across players, coaching, and backroom staff.
FA administrators have faced fiscal horror since the coronavirus hit, with all principal sponsors asking for some modifications in the terms of their contracts as a result.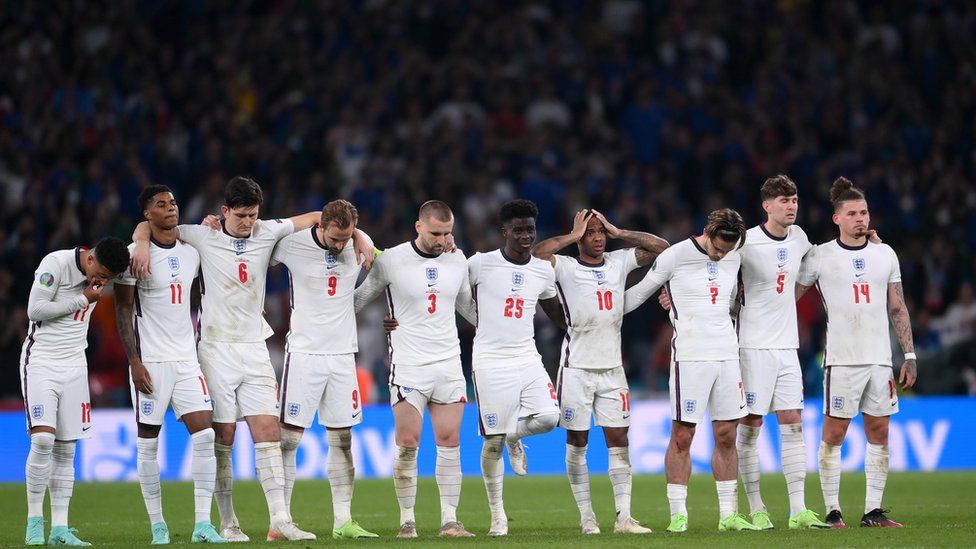 Euro 2020: UEFA begins disciplinary proceedings against England FA over fan behavior at Euro final: UEFA has opened disciplinary proceedings against England's Football Association for the behavior of fans during the European Championship final last month, European soccer's governing body said on Monday.
The final, won by Italy in a penalty shootout, was marred by clashes between supporters and officials in and around Wembley Stadium, with several ticketless fans breaching security cordons.
Ligue 1: Lionel Messi's nightmare in France continues from being unable to find a home to being mobbed by fans and sitting out due to injury
Euro 2020: UEFA opened a disciplinary investigation two days after the final and the FA was hit with four charges for invasion of the field of play by supporters, throwing of objects, disturbance caused during the national anthem, and the lighting of fireworks.
The FA was also fined 30,000 euros ($35,595) for crowd problems after a laser pointer was shone at Denmark goalkeeper Kasper Schmeichel during England's semi-final win, also at Wembley.
Euro 2020 English stars to get bonuses as FA set to repay £175m Government loan