ENG-W vs IND-W 1st ODI: Ahead of the 1st ODI against England women's team, Mithali Raj is set to become the only second cricketer after Sachin Tendulkar to play 22 years of ODI cricket.
While Sachin played for 22 years and 91 days, Mithali will spend just a day over 22 years when she plays against England.
ENG-W vs IND-W 1st ODI: Mithali Raj Stats
Over the course of 22 years, she has scored 7,098 runs with seven centuries and 55 half-centuries in 214 women's ODIs. The Jodhpur-born player is the only one in women`s cricket to score over 6,000 ODI runs. She has also scored 2364 T20 International runs.
International cricketers with ODI careers longer than Mithali Raj:

1. Sachin Tendulkar

End of list.#OnThisDay in 1999, she made her international debut and scored a 💯 in the same ODI. Trailblazer 🙌 pic.twitter.com/T2kcJPbWRq

— ESPNcricinfo (@ESPNcricinfo) June 26, 2021
"Feels nice to get up to messages congratulating me on my career," said Mithali during a press conference on the eve of the first ODI against England.
"If I have to give a message to a 16-year-old, I would say enjoy getting on to the ground, first time representing your country, which clearly at that time… the expectation was so heavy on my shoulders that I didn`t get the opportunity to understand the importance of wearing the blue jersey and playing for the country, that is something I would say to the 16-year-old Mithali," she added.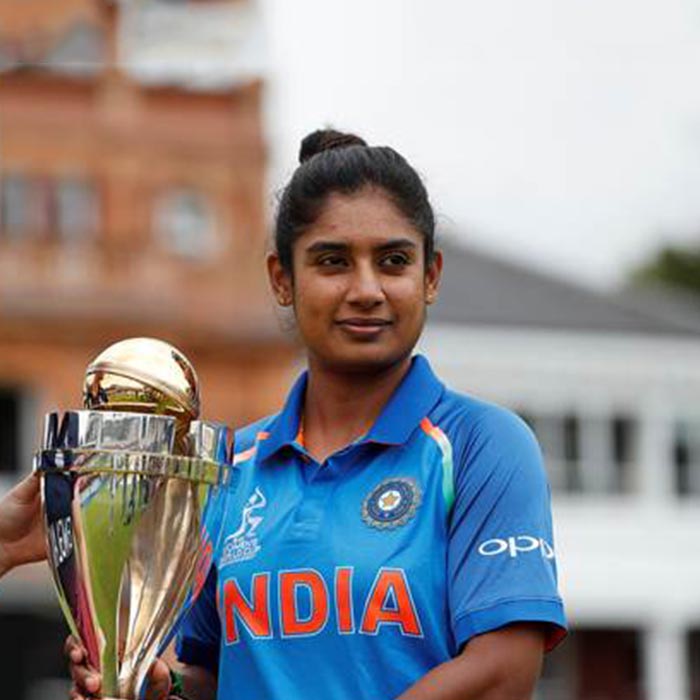 ENG W vs IND W 1st ODI: Mithali Raj lauds Shafali Verma ahead of her ODI debut, says 'she will give us a head start' –
After a thrilling Test match against England, Mithali Raj's team India is gearing up for the three matches ODI series. All eyes will be on debutant Shafali Verma after her incredible performance in Test. Ahead of the first ODI Mithali backed Verma to give India a head start.
Also Read: IND W vs ENG W ODI Series: India Women's vs England Women's Full Schedule, Full squads, Live Streaming, Date, Time, Venues – All you need to know
In the virtual press conference ahead of the first game, Mithali said, "That's how she (Shafali Verma) is. That is her style of batting. There will be times when gives us a head start, we would love it if she is consistent. But at the same time she is a young kid, she will learn with experience, with more matches she would be able to sort of understand how to bat deep. I want Shafali to bring her usual energy to the batting line-up. And even if we lose early wickets we have the batting depth to rely on."
Also Read: ENG-W vs IND-W: Top 5 players to watch out for in India's ODI series against England