NBA star James Harden and rapper Lil Baby were captured on video being stopped by police in Paris on Thursday, according to TMZ Sports.
Local reports said Lil Baby was arrested on a marijuana-related charge, while police told TMZ it was an "active investigation."
According to ESPN, Harden was not arrested and was never taken into custody after being briefly detained.
BREAKING: James Harden & Lil Baby were stopped & frisked in Paris. Lil Baby was arrested for transporting narcotics pic.twitter.com/zVyhl7mlb0

— Highlight Hoops 24/7 (@HLHoops247) July 8, 2021
"I don't understand," Harden is heard saying in a video that has circulated on social media. The two Americans are in town for Paris Fashion Week.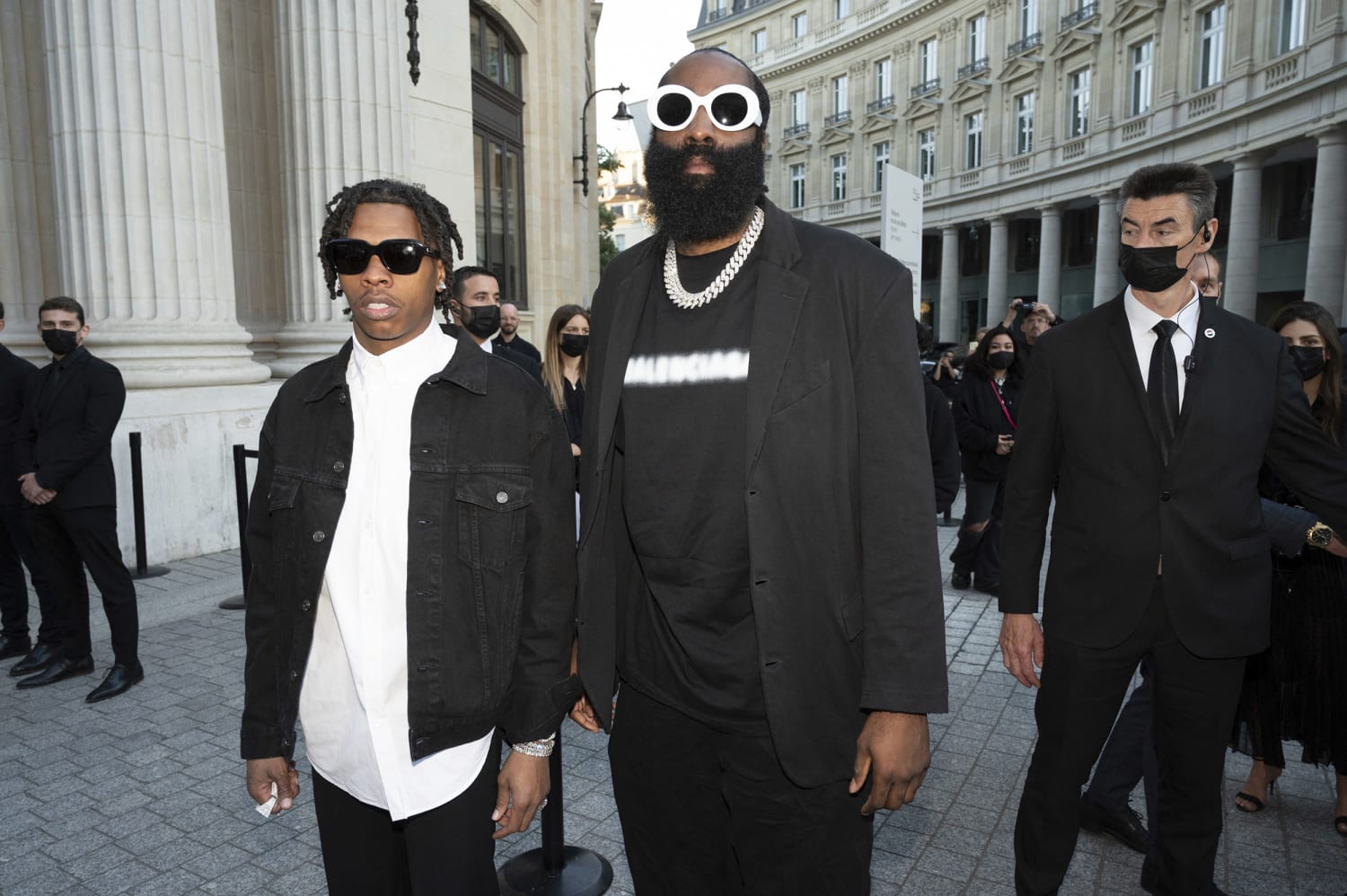 NBA Finals 2021 Predictions: Phoenix Suns vs Milwaukee Bucks Predictions, Date, Time, Watch live stream 
Harden posted pictures of himself along with Lil Baby and Formula One star Lewis Hamilton walking around the city Wednesday:
Made Men. pic.twitter.com/QSAMWVUgiw

— James Harden (@JHarden13) July 8, 2021
The Brooklyn Nets star saw his 2020-21 season come to an end three weeks ago with a Game 7 loss to the Milwaukee Bucks in the second round of the playoffs.
Brooklyn Nets guard James Harden left Game 1 against the Milwaukee Bucks early in the first quarter.
Harden was previously listed as out with his hamstring injury. However, he was later upgraded to doubtful before eventually being upgraded to questionable.
NBA Commissioner Adam Silver talks about China and NBA's future after 2019-20 mishap
The Nets were knocked out by the Milwaukee Bucks in the Eastern semi-finals. Harden missed Games 2, 3, and 4 as well.
"I'm heartbroken for him," Nets head coach Steve Nash said of Harden after the game. "I don't know what's going to happen. I don't know if he's playing the next game, if he's out. I have no idea. But I'm heartbroken for him that he had to miss tonight."
It's an injury Harden has been dealing with this season.
James Harden Injury: James Harden Stats
Harden averaged 24.6 points on 46.6 percent shooting, 10.8 assists, and 7.9 rebounds per game for the Houston Rockets and Nets, the latter acquiring the nine-time All-Star on Jan. 13 in a four-team blockbuster deal.
The 2017-18 NBA MVP has dominated for Brooklyn, enabling the team to go 48-24 and finish second in the Eastern Conference.
🙏🏾 @JHarden13! 🤦🏾‍♂️

— LeBron James (@KingJames) June 6, 2021
NBA Trade Rumors: Why the LA Lakers will not be able to sign an unsettled Damian Lillard this season?