Afghanistan T20 Captaincy: Mohammad Nabi steps down after T20 WC EXIT, says 'Was not on same page with selection committee, management', Check OUT
Afghanistan T20 Captaincy: Mohammad Nabi Resigns: Afghanistan are set for yet another T20 captain as Mohammad Nabi has stepped down. Within hours of Afghanistan's…
Afghanistan T20 Captaincy: Mohammad Nabi Resigns: Afghanistan are set for yet another T20 captain as Mohammad Nabi has stepped down. Within hours of Afghanistan's T20 World Cup exit, Nabi announced his decision on his social media handles. However, as has been the case with Afghanistan captaincy over the last few months, Nabi also cited lack of understanding with the team management and selection committee. He also lamented lack of proper preparation before a big event. Follow ICC T20 World Cup 2022 LIVE Updates on InsideSport.IN.
However, Afghanistan were also hard done by rain during the World Cup. Two of their five games ended up in washouts. But they lost to England, Sri Lanka and Australia to finish at the bottom of Group 1. Their last loss came against Australia on Friday. Despite a spirited show from Rashid Khan, Afghanistan fell 4 runs short and ended up winless in the tournament.
Afghanistan T20 Captaincy: Mohammad Nabi steps down after T20 WC EXIT, says 'Was not on same page with selection committee, management', Check OUT
AUS vs AFG Highlights: Australia survive Rashid Khan scare, beat Afghanistan by 4 runs, fate hangs in balance, Watch ICC T20 World Cup 2022 Highlights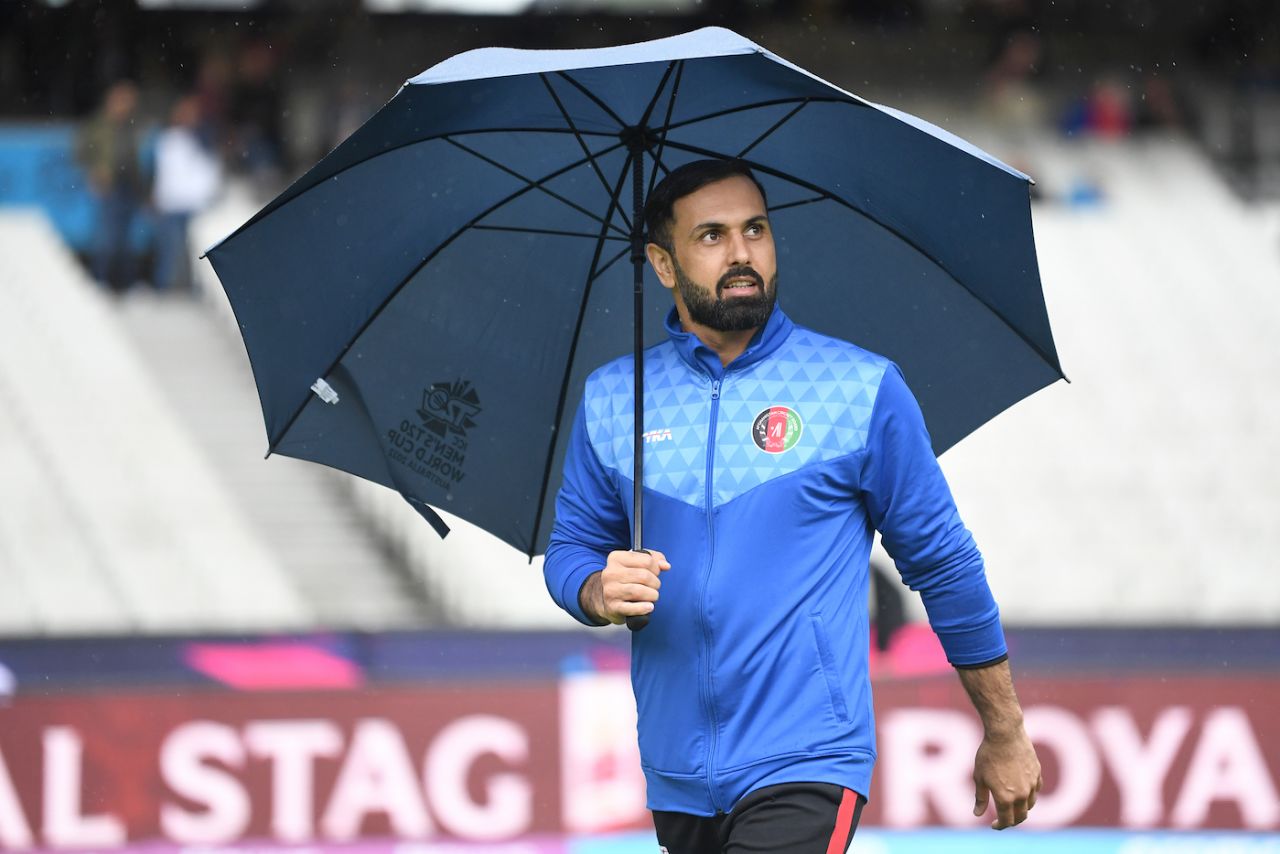 Mohammad Nabi Full Statement:
Dear Compatriots and Cricket Lovers! AoA; Our T20 World Cup journey came to an end, with a result that not us nor our supporters were expecting. We are as frustrated as you are with the outcome of matches. From the last one year, our team preparation was not to a level that a captain would want it or needed for a big tournament. Moreover, in some of the last tours the team management, selection committee and I were not on the same page which had implications on the team balance.
Therefore, with due respect, effective immediately I announce to STEP DOWN as a CAPTAIN & will continue to play for rny country when the management & team need me.
I thank every single one of you from the bottom of my heart who came to the grounds despite matches being affected by the rain and those who supported us worldwide, your love truly means a lot to us. Long live Afghanistan.
— Mohammad Nabi (@MohammadNabi007) November 4, 2022
Afghanistan T20 Captaincy: Mohammad Nabi steps down after T20 WC EXIT, says 'Was not on same page with selection committee, management', Check OUT
Mohammad Nabi Captaincy Record:
Matches: 35
WON: 16
Lost: 19
Tied: 1
Winning Percentage: 45.71
This is the second time Mohammad Nabi has stepped own. Nabi was first appointed Afghanistan captain in 2013. He went on to lead for two years in 2014 Asia Cup, T20 World Cup 2014 and ICC World Cup 2015. But following lacklustre form and lack of results, he stepped down in 2015.
He was once again appointed captain after Rashid Khan resigned after just 7 games. Rashid also cited differences with selectors and team management. While Afghanistan performed admirably under him, ultimately, Afghanistan made exit from Asia Cup and also T20 World Cup 2022.
Follow InsideSport on GOOGLE NEWS / Follow T20 World Cup 2022 Live Updates with InsideSport.IN.