76ers vs Hawks in NBA Playoffs 2021: Philadelphia 76ers' Joel Embiid fined $35,000 for Game 6 altercation
NBA Playoffs 2021: Philadelphia 76ers center Joel Embiid was fined $35,000 by the NBA for escalating an on-court altercation in Game 6 of…
NBA Playoffs 2021: Philadelphia 76ers center Joel Embiid was fined $35,000 by the NBA for escalating an on-court altercation in Game 6 of the Eastern Conference Semifinals against Atlanta.
Embiid fell on top of John Collins on the court in Game 6. Collins then shoved Embiid before both rose to their feet. Embiid had his arms stretched out wide with Collins' hands around his neck as both walked off the court under the basket.
76ers' Joel Embiid has been fined $35,000 by NBA for altercation with Hawks' John Collins in Game 6. Atlanta's Bruno Fernando suspended one game for running onto court.

— Shams Charania (@ShamsCharania) June 20, 2021
Officials reviewed the altercation and called technical fouls on each player with no free throws awarded.
The NBA said Sunday Embiid also failed to comply with an NBA Security interview following the incident.
76ers vs Hawks Live Game 7 in NBA Conference Semi-Finals: Philadelphia 76ers vs Atlanta Hawks- 21st June NBA Playoffs LIVE stream, watch online, Schedules, Date, India time, Live Link, Scores 
Atlanta Hawks forward Bruno Fernando was suspended for Sunday's Game 7 for leaving the bench area during the spat.
Joel Embiid and John Collins in each other's faces late in the fourth. pic.twitter.com/vJooBJD8Ea

— ESPN (@espn) June 19, 2021
Joel Embiid and Collins will be key to the success of their respective teams in Game 7 as the Sixers and Hawks look to punch their ticket to the Eastern Conference Finals against the Milwaukee Bucks, who beat the Brooklyn Nets in Game 7 on Saturday.
Fernando doesn't figure to be a big loss for the Hawks in the closeout game, having played only three minutes in the postseason thus far.
The 22-year-old played a bit role during the regular season as well, averaging 6.8 minutes in 33 games while putting up 1.5 points and 2.4 rebounds per contest.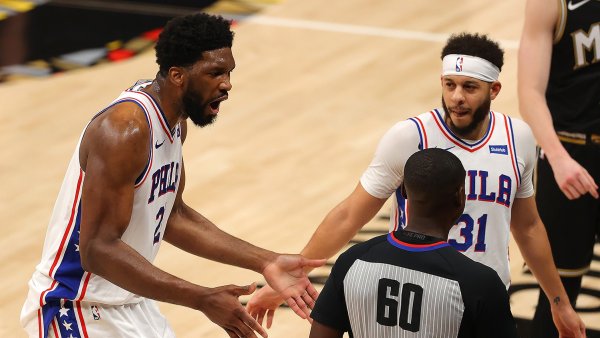 Hawks head coach Nate McMillan used nine players in Game 6, and he is likely to have a similar rotation in Game 7.
The Hawks are in search of their first trip to the Eastern Conference Finals since the 2014-15 season, while the Sixers are looking to make it that far for the first time since losing in the 2001 NBA Finals.